My XanGo Story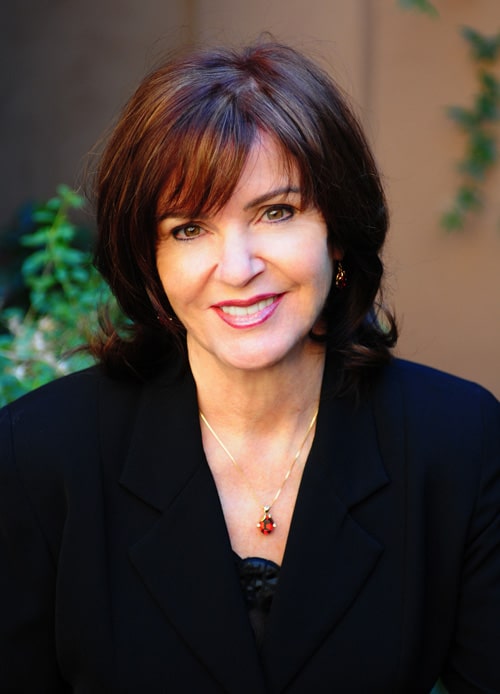 My Daughter Cathy was finishing college and my son, Tommy, was finishing High School. I was a single parent, had spent my professional life in the corporate world, and thought the timing was right for a new venture with opportunity for more freedom than I was experiencing. I decided to start my own business. The years I had spent managing ad campaigns for Yellow Pages and serving as a Public/Community Relations Manager, had blessed me with an in-depth understanding of marketing and promotion. My passion was to help others get their new businesses off the ground. So, with this in mind, I opened a market and consulting company. My focus was in writing business plans, targeted marketing plans and planning events. The years I spent doing that were rewarding in many respects. However, I lacked the ability to force payment for services rendered with clients due to their lack of capital and often found myself struggling to survive. As I started to evaluate what equity I was building for my future I began to realize I was the only asset my little company had. I knew I couldn't move forward with just a book of clients since the tangible value was in the relationships I had established.
With over 20 years of planning major events I decided to put one on of my own. I believed there was a market for what I wanted to do and thought the community would benefit. It was a "Big One!" I secured a contract for a Sports Complex in the valley and began the year long process of promoting and producing an event in Arizona to take place in April of 2000. The event was exciting, challenging, very large, and hopefully one that would prove to become profitable in the years to come. My intent was to try and break even in the first year and after 12 months of hard work with special friends and family members working alongside me to share in seeing the dream become reality April 24, 2000 finally came! At 7:00pm that evening I found myself over $100,000.00 in debt. This was huge for me and I had to make a decision about how I would move forward with my life. Did I file for bankruptcy and resume my life back in the corporate arena? Did I forge ahead in hope things would turn around? I wrestled back and forth through sessions I had with church leaders, financial consultants and lawyers. After several months I made the decision that I was going to pay back every penny of the debt I had faithfully guaranteed. I sold my home, used the equity I had to settle some of the debt, moved into a 10'x12' bedroom of one of my girlfriends and continued to grind away. Making minimum payments of $12.00 – $18.00 on each of my 5 credit cards was not consistent. I prayed daily for the situation to get better and knew that something would have to change…and thankfully it did.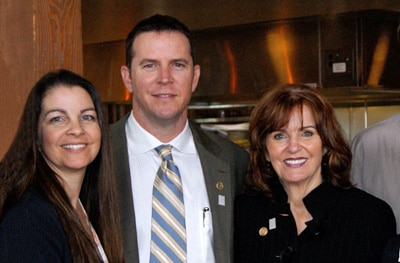 On Thanksgiving the same year (2000) I found myself and my children at a family reunion hosted by my cousin Bob Schmidt and his wife Barbara. One of the last times I had seen Bob was at a casual lunch in 1970 that ended in an invitation by Bob for me to look at a company called Amway. I abruptly suggested he go get a JOB, and declined his offer. Unfortunately, although we grew up together, our personal and professional lives had taken us in different directions. This reunion in 2000 was the first time we'd seen each other since our lunch many years before. As I walked up the beautiful entry to my cousin's home I remember wondering what he must be doing to afford the lifestyle it was apparent he lived. The house was straight out of a magazine and his relaxing presence resonated a success I was sure he enjoyed. I tried, unsuccessfully, that entire day to find out what it was he did for a living and the evasiveness of his answers just fueled my curiosity. I later found out that Barbara had made him promise not to talk to any of the family about "The Business." That Thanksgiving Day was the beginning of a new and even closer relationship than Bob & I had had as children. Bob was to become the brother I'd never had. Someone that mentored me, cared about me, and coached me into making the right decisions both personally and financially.
Let's return to where I was just seven years ago, March 2003. The picture I painted above gives you an idea of my situation and here, once again, was my cousin Bob with a new business opportunity he was willing to share with me. I have to be honest and share that having passed up the opportunity to work with him so many years before, and seeing what he had accomplished, I was in and initially I didn't care what we were going to be doing. I trusted Bob and his knowledge in this industry I was about to become entrenched in.
I dove into XanGo headfirst! I still had several clients with my conventional business, but every minute of spare time was spent putting into practice exactly what I was learning from Bob. I worked the business like my life depended on it because, quite honestly, I felt it did. Before too long the clouds began to break and I began to feel some relief as my new business grew. When the timing was right I parted ways with my consulting accounts and worked the business full-time. As I continued to gain more ground, I moved out of my friend's townhome and got my own apartment. It was a far cry from the little house I'd loved that I had to part with some years before. But it felt great to have my own place again. It was very humiliating, and difficult to admit that, at my age, I was struggling so hard to make ends meet. I had been fairly successful in the corporate world enjoying the benefits and perks the type of positions I'd held afforded me. I was well rewarded financially and at my age should have been thinking about retirement. Instead, I was struggling to make minimum payments on credit cards. I know today it was God's way of testing my obedience to Him at that time in my life.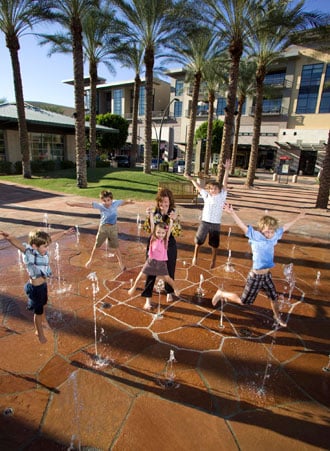 It's been a little over seven years now and my life looks nothing like the road I was headed down. I am experiencing a freedom I thought "others" enjoyed. My business has matured to the stage where money ceases to be an issue. I am traveling the world, working closely with the best of friends and family, and able to spend unrestricted time with my six amazing grandchildren. I now live in a home that God and XanGo built. The peace of mind and confidence in my future that XanGo allows me is priceless. Both my children, Cathy and Tommy, are in business with me and there is no value that can be put on that knowing their families will live with abundance. There are many people I want to thank for the seasons of my life before XanGo, and now because of XanGo. But for fear I may leave someone out I give thanks to the only truly important One…my Father God, for putting my cousin Bob (whom I will miss dearly until we see each other again) back in my life…for this season of my life. My Lord is the One that carried me through the struggles blessing my life so abundantly. I cling to Isaiah 55:8-9 that says, "For My thoughts are not your thoughts, neither are your ways My ways," declares the Lord. "As the heavens are higher than the earth, so are My ways higher than your ways, and My thoughts higher than your thoughts." Thank you Lord.